In case you use a WordPress site, with gazillions of articles residing in the repository, then there is a need to integrate it with a powerful search feature, intended for simplifying the search of specific posts by regular visitors. In many instances, the default WordPress search feature renders the purpose of visitors, who visit the site for a specific post, futile. As a result, you would need a customized solution, especially when you turn out loads of posts every day. Search functionality and user's search experience, both can be improved with plug-ins, available with WordPress.
Here are some of the top search plug-ins for an enhanced visitor experience:
Relevanssi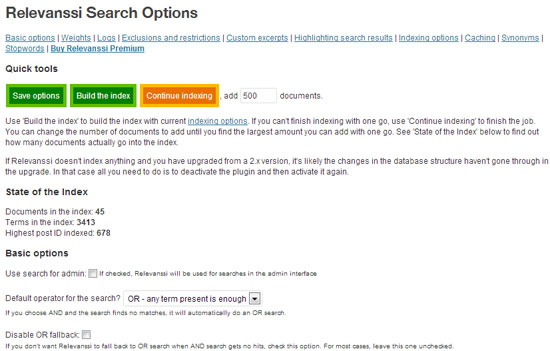 Counted among the most widely used search plug-ins for a better search experience, Relevanssi is equipped with a feature for an improved display of search results. Also, it lets visitors employ search based on partial results. For instance, when you search on "append", it will render the results for "appendicitis" as well. As the name suggests, it churns out the sorted results, based on relevance, instead of date. It comes handy for visitors aiming for better posts for a keyword, regardless of date.
Custom Google Search
This plug-in feature replaces the standard WordPress search with a Google-powered search. Some of the notable features are:
Customized interface for more appealing search
Facility to limit the search to any number of sites
An inbuilt widget integrating a search box to sidebar
Numerous options for the display of search results, pop-up, for instance
With numerous styles and themes to make a pick, you can accommodate your page style into a search box, resulting in consistent layout and appearance. Further, it is worth noting that as the results are Google-driven, you are assured of the accuracy of search results.
Dave's WordPress Live Search
If you seek something which delivers instantaneous results while typing in expression in the search field, then you should contemplate Dave's WordPress Live Search. This plug-in triggers an instantaneous query into the WordPress database while visitors type search words. Also, it turns out the sorted list of posts in response to the words typed. This indicates that you will be yielded refined results, as deem fit what is typed.