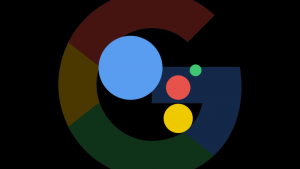 Google Assistant made its debut a few years back and since then most of the interactions with the Assistant include touch and voice. Google has given a makeover to its assistant on phones and it has made it easier to get things done for the users regardless of their preference to use their hands or voice or a combination of both.
The new Google Assistant design merges the text and talk on the phone while providing the most relevant information when you need it. All you need to do is ask Google Assistant for something and then use the images, buttons and sliders to interact. This will help you find results within a few minutes.
Their new phone design includes wider visuals that are easy to glance at, it has new sliders and controls that can easily handle the smart home devices and you can use these sliders to control the volume of the smart speaker or the dials which can help regulate the lights to the right brightness. Additionally, it has an interactive messaging interface which allows you to use your fingers in order to change a word or add a comma and make any other quick edits while you compose messages.
Incase of Android phones, it is also easier to access an overview of the day. All you need to do is open the Google Assistant and swipe up in order to get organized data which is based on the time of the day and your interactions with the Assistant. For those who own a Google Home device but have not used the Google Assistant on their phones, you can now use the device and find out how the touch and voice work together. You can ask the assistant to help you look up at your work and you will notice that it is much easier to do it now.